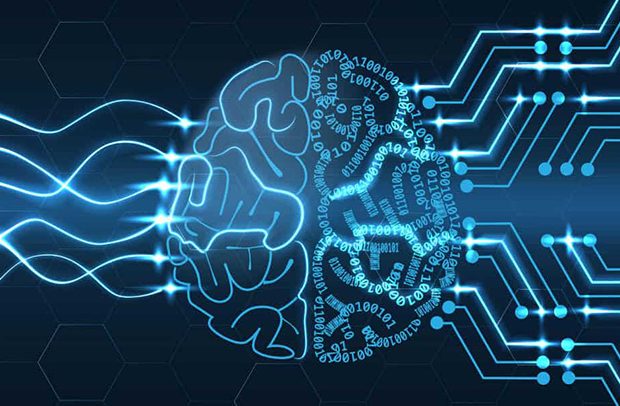 THE TOPIC of automation and artificial intelligence replacing jobs is a recurring one in an ever-increasingly automated world. In this final part of the three-part series, we will help you understand what jobs are at risk. Whether yours is on the chopping block and how you stay relevant.
I concluded part II by comparing the financial and non-financial benefits of hiring a Blockchain Developer versus learning the English language prompts to interact with AI tools that can discharge a wide range of cross-functional activities in a matter of seconds. I also provided an opinion on the risks (threats and opportunities) and to whom.
In truth, it is difficult to predict with any level of certainty which roles will be replaced by AI, especially as this depends on a number of factors. In the UK, a report from PwC estimates that 30% of all jobs could be at risk from automation over the next 15 years. The most vulnerable professions include lower-skill roles such as factory workers, cashiers, waiters/waitresses, retail assistants, call centre operators, and administrative support roles. These types of roles tend to involve repetitive tasks that can easily be automated or handled by algorithms.
We decided to ask AI itself what roles it thinks are at risk and this is the list it produced of roles at risk:
Data entry clerks, Customer service representatives, Manufacturing workers, Retail sales people
Fast food workers, Delivery drivers, Data analysts, Transcriptionists, Insurance underwriters,
Travel agents, Accountants and auditors, Legal assistants and paralegals, Market research analysts, Quality control inspectors, Credit analysts, Medical and health services managers, medical lab technologists, medical coders and billers, financial analysts and Mortgage Brokers.
The concern that AI will replace people is valid, to the extent that Sam Altman is looking into Universal Basic Income (UBI) and how Ai might even be a way to pay for UBI as its proliferation in more industries continues.
Humans have five senses that influence the way in which we are able to perceive and operate in the world; visual, auditory, gustatory, olfactory and tactile. Surprisingly, AI has now acquired all of these senses and so the idea that the jobs at risk will only be repetitive is wrong. The world has moved on and so too have the goal-posts. The risk to everyday jobs is steadily growing in line with the skills and competencies Ai is fast accumulating. AI is something you feel you shouldn't play with because the more data it acquires, the more it learns and the smarter it becomes. That being said, it is something you almost cannot avoid because to dismiss it would be to accept defeat as others discover and quickly learn to deploy it for competitive advantage.
We are still in the first stage, ANI, where service providers can seek to improve their productivity, quality and efficiency with AI tools. Although some business owners may themselves have direct access to AI tools, service providers can stay relevant by stacking value for their clients in a way that makes them a compelling hire.
In the African context, the threat to jobs by AI is considered by many as low priority mainly due to proximity – there is a belief that automation is generally lagging behind. However, I think it is dangerous to be complacent about the threat of AI to the workforce for the following reasons: High employment in Africa, poor employability, changing attitudes to remote working and A globalised and connected world.
The rate at which technology evolves and the opportunity to leapfrog
Unemployment is already an issue in Africa with many school leavers finding they are surplus to requirements after graduating. Things are likely to get worse as the population grows. The population is set to reach 2.5 billion by 2050 from the current 1.4 – that is another 1.1 billion people who will be needing jobs. Other pressures include low employability, where businesses struggle to find suitable local candidates for open positions due to poor workplace preparedness, skills deficits and competencies. Given this, businesses will likely tap into the global network of remote workers. It used to be that companies would fly expats into a given country. Now and with the growth of remote working, jobs can easily be done by people located in any right-shoring location. These factors, plus the rate at which technology is evolving means algorithms and applications can quickly and efficiently be deployed to carry out tasks 24/7 without interviews and background checks. After all, code doesn't sleep, take breaks, go off sick, go on holiday or have unions.
These factors remain a threat to members of the workforce who are not taking advances in technology seriously. In general, cost and productivity are what keep a business and an economy afloat and so that is almost always what business owners keep in mind when making choices about how to resource their businesses. Members of the workforce who do not take these advances in technology seriously and learn how to build, optimise their productivity and efficiency are going to get left behind.
The purpose of this article is not to scare, but to highlight the risk posed and the potential opportunities presented by that future risk.
Staying Relevant
Here are some tips on how to stay relevant. The main focus should be on developing skills that cannot easily be replicated by machines or algorithms. This means focusing on higher-level tasks such as critical thinking, problem-solving, creativity, communication skills and emotional intelligence. All of these skills are highly valued in the workplace and are difficult for machines or algorithms to replicate. Investing in yourself by taking classes or becoming certified in your area of expertise is also a great way to stay competitive and increase your chances of success in an automated world
Adaptability
The ability to quickly adapt to new technologies and processes is essential in our ever-changing world. Technology evolves rapidly and if you want to remain competitive, you need to be able to keep up with the pace of change. This means staying informed about new developments in your field and being willing to learn new tools and techniques when necessary.
Leadership
As automation takes over more jobs, humans will need to step up as leaders in their respective fields. Leadership isn't just about giving orders; it's also about inspiring others, fostering collaboration and finding ways to make use of technology without sacrificing human creativity or ingenuity. If you want to stay relevant in an automated world, honing your leadership skills is key.
Preparing for a future with increased automation may appear daunting at first glance—but it doesn't have to be! It is important to remember that many of the jobs we now have and refer to as everyday roles simply did not exist 30 years ago – so change is a constant and those who can see the way in which the world is going and front-run opportunities will win. By developing key skills like critical thinking, problem solving, adaptability, and leadership, you can ensure that you remain relevant in an increasingly automated world. Don't let fear stop you from embracing this challenge head-on; consider these skills your ticket to the future!
This concludes part III and the series. Tune in for more about emerging technologies and their impact.
Is your job at risk of being replaced by AI? Are you a business trying to get in front of emerging technologies such as Web 3 and AI? Contact us at [email protected] for references or to share thoughts about this article and the points raised.
If you're interested in furthering your knowledge about emerging technologies and their impact on you and your business, the economy and society, then join the Web 3 Africa Whatsapp group.
About Web 3 Africa Whatsapp Group
We are an active and engaged global community of like-minded people interested in Web 3 and the Metaverse. We comprise blockchain builders, practitioners, investors and a bunch of awesome people learning and growing together with a view to making the world a better place:
About Author
Shirley Nzeh is the founder of Web 3.0 Africa and PORTICO CHANGE & STRATEGY LTD; a Management Consultancy firm. She helps brands and organisations deliver change, manage risk and increase profitability and has delivered global transformation programs for top-tier consulting firms and Fortune 500 companies. She is also a Business and Digital Strategist, a keynote Speaker and a proponent of Web 3 technology and the Metaverse including the Blockchain, XR, NFTs, DeFi, DAOs and proactively engages and collaborates with business, institutions and innovation hubs across Europe and Africa.
Read Full Story