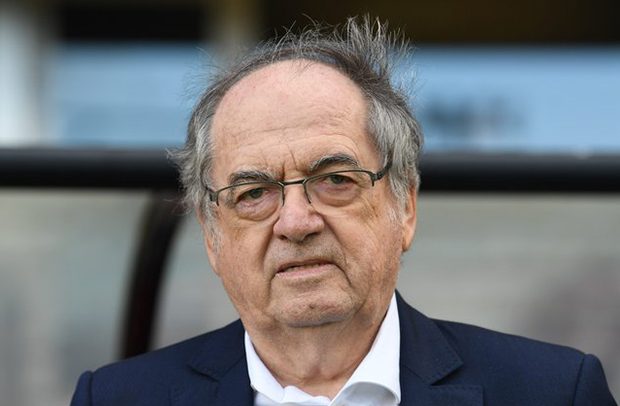 Noel Le Graet
French football federation president, Noel Le Graet, is under investigation for harassment.
The Paris prosecutor's office said yesterday that, it had opened an investigation for moral and sexual harassment against the French football federation (FFF) president.
Le Graet, who has previously denied allegations of sexual harassment during an audit commissioned by the sports ministry, last week "took a step back" from his duties, with Philippe Diallo acting as interim president, the FFF said.
Le Graet was not immediately available for comment yesterday.
"In response to a report from the IGESR [General Inspection of Education, Sport and Research] on January 13, 2023, an investigation was opened yesterday into charges of moral harassment and sexual harassment," the prosecutor's office told Reuters.
Last September, the sports ministry ordered an audit of the federation after the FFF said it would file a defamation lawsuit against So Foot magazine, which reported that Le Graet allegedly harassed several female employees.
Le Graet, 81, has also come under fire from players and politicians for criticising French football icon and 1998 World Cup winner Zinedine Zidane.
He was also criticised for extending France coach Didier Deschamps' contract until 2026, two years after his term at the head of the FFF expires.
Read Full Story