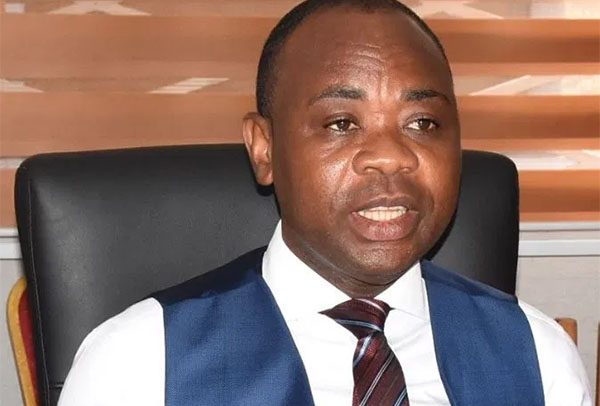 Bright Appiah
CHILD RIGHTS International (CRI), a child centred organisation, has called on the Ghana Education Service (GES) to publish findings of its investigations into the dismissal of some eight second-year students of the Chiana Senior High School.
In a statement issued yesterday in Accra, signed by Bright Appiah, Executive Director, the NGO called on the GES to fulfil its pledge made to the general public as stated in an earlier press release.
"CRI stands by the belief that Educational and moral principles are not subjects of dismissal that
further deny children their right to education, on the contrary, such behaviours exhibited must
be subjected to correctional and rehabilitation programmes to ensure and uphold the best
interest of the child in all matters involving children and their education. The conduct of the state has always expressed interest in protecting children rather than victimising them," it stated.
CRI also made reference to the letter issued by the Ghana Education Service on November 29, 2022, with reference number GES/DG/247 /22/421 and signed by Dr. Eric Nkansah, Ag. Director-General, to dismiss the five students of Chiana Senior High School in Kassena Nankana West District, involved in a viral social media video, where these students were allegedly believed to be misconducting themselves by using unprintable and vulgar words against the President of the Republic of Ghana.
CRI Condemnation
"On the 17th of November, 2022, CRI issued a statement condemning the conduct of the
students involved in the said viral video. CRI called for a proper system to be implemented to rehabilitate and correct the behaviour of the students as opposed to setting them as
examples or victimising them.
"On the 14th of November, 2022, GES released a statement titled "Viral Video Of Chiana
SHS Students' Misconduct" with the reference number GES/PR/RELEASE/84 signed by the Head of Public Relations, Cassandra Twum Ampofo," CRI stated.
It said in the press release, GES vowed that "Management of the school has begun investigations to unravel the circumstances surrounding such unfortunate utterances and gestures. Parents of the students have also
been invited to assist in the investigations."
The press release further stated that, "We wish to also assure the general public that the outcome of the investigations will be made known as soon as it is concluded."
It is on this premise that the CRI is challenging the GES to make known to the general public how it arrived at its verdict on the matter.
Earlier Measures
Before their dismissal, the students were placed on suspension.
The GES explained that the students' conduct were "very undesirable, and contrary to the acceptable standards of the conduct generally required of any student in the educational system of Ghana."
The GES asked that the guardians should ensure that their wards handed over all school property to the school before leaving for good.
The matter angered many people, who called for severe punishment for them.
Students Apologise
Meanwhile, in a video circulating on social media, the students were heard apologising to the President, saying their actions were childish. "We are sorry for our videos that went viral. We didn't mean for it to go viral. It was a childish play. We are sorry and we are on our knees. Our education means a lot to us. It is our future. We are on our knees that the President please should call us back. And, we call onto the teachers to join us to plead …"
Minority's Concern
Ranking Member, Education Committee, Peter Nortsu-Kotoe, responding to the news, speaking on behalf of the Minority said, "We believe the eight students like every other Ghanaian child deserve to be in school in line with Article 25 of the 1992 Constitution of Ghana and also Goal(4) of the United Nations Sustainable Development Goals."
"It is in view of this, that we wish to call on the Ghana Education Service to review its decision and to ensure that the education of the victims is not truncated in this manner. We are also by this statement, urging the GES to proffer an alternative but corrective punishment to the eight students."
BY Prince Fiifi Yorke
Read Full Story