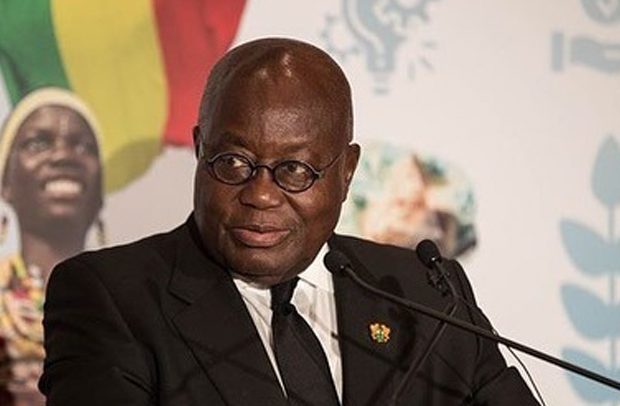 Nana Akufo-Addo
RELIGIOUS LEADERS in the country on Tuesday appealed to President Akufo-Addo to consider an outright ban of small-scale mining in the country as a means to stopping illegal mining.
The leaders, who paid a courtesy call on the President at the Jubilee House, were from the Christian Council of Ghana, Ghana Pentecostal Council, Ghana Charismatic and Pentecostal Council, the Catholic Bishops Conference and the National Muslim Council.
The delegation was led by Rev. Prof. J.O.Y. Mante, Moderator of the Presbyterian Church of Ghana and Chairman of the Christian Council of Ghana.
Their visit followed a release they jointly issued on October 17, 2022, following the devastation occasioned by illegal mining in the country's forests, and the problems it was causing river bodies and the environment.
In the press release, they called for a ban to be placed on small-scale mining in the country until a solution was found to the galamsey menace.
President Akufo-Addo welcomed the religious leaders and expressed his appreciation to the leaders for their interest in supporting government's efforts in dealing with the menace.
Minister for Lands and Natural Resources, Samuel Abu Jinapor, who was also present, briefed the leaders on their concerns and their call for small-scale mining to be banned in its entirety at a meeting held behind closed doors.
Prof. J.O.Y. Mante stressed the need for government and religious bodies to pay attention to concerns by minority groups in the country.
BY Charles Takyi-Boadu
Read Full Story