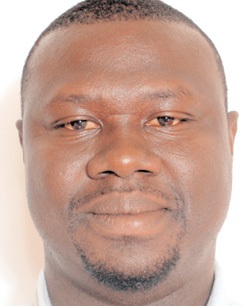 Greetings, Mr President! As a believer in your compatriots being citizens and not spectators, I know you will not regard my latest epistle as an intrusion into your mail box. I hope this piece finds you in good health.
I'm sure you know by now that I'm one of your admirers. Indeed, it was because of you and the likes of Prof. Adu Boahen that some of us fell in love with the Great Elephant. Your chant, "W) ma tsakemi," to wit, "We will change things" continues to ring in my mind till this day. I may not be close to you, but my epistles will tell you I wish you and your government well.
Sir, I hate saying "I told you so" to friends or people I love. I hate it because it sounds like gloating over the misery of a loved one. But the bitter truth is that I told you not to waste too much time getting directions to the toilet from a bad stammerer, since you were battling diarrhoea. You paid no heed to those words of caution.
We've all now seen the resultant effect of your hard-headedness, haven't we? All can now remember the sorry sight of Nana Dee standing in his beautiful white clothes, stained with yellowish faecal matter. Yes, it was a beautiful white attire. But all that your compatriots will remember are the stains and stench from the faecal matter.
If you would recall, I told you many of your compatriots were not excited about the sacking of Sarah Adwoa-Sarfo as Minister for Gender, Children and Social Protection. The action you took was good but it was long overdue. The delay in taking the necessary action made you look weak and indecisive.
Same script is being enacted in the consistent calls on you to sack the Finance Minister. Did it have to take a threat from some majority Members of Parliament to make you realise that you were being too stubborn?
It's good you have been able to calm tempers and bided for time. But when you eventually take a decision on the Finance Minister, no one will see it as a bold decision from you. It would rather be seen as an action you were forced to take. Whichever way one looks at it, your lack of proactiveness paints you as too conservative and indecisive.
One main concern about your government is its profligacy and inability to protect the public purse. The most obvious profligacy is the bloated belly of the Elephant.
I have had the occasion to discuss the issue in this very column. Either it went unnoticed or fell on deaf ears. I repeat the dose because the need for the Elephant's belly to be reduced has become more necessary than before.
I'm writing this epistle a few hours before your nation-wide broadcast on the country's economic woes. Whatever you say, without an assurance to reduce the size of government, will win you little or no goodwill. You need to show some prudence, and not continue behaving as if everything is normal.
Mr. President, please don't wait for another group within or outside your party to rise up in arms before you see reason in the call for the reduction of the Elephant's over-bloated belly. Act now to prove to your compatriots that you are not as indecisive as they think.
It's worthy of note that your inactions have emboldened "The Incompetent One" to also join in the criticism spree. You are fortunate that majority of the populace finds his speech empty. His suggestion for the regular use of gari, oil and beans (GOBE) by Asomdwekromanians is being lampooned on Facebook, Twitter and other social media platforms. Is this, therefore, not the best time to decisively reduce the size of your government and make people develop some affinity for you?
Desperate situations, they say, require desperate measures. You once endeared yourself into the hearts and minds of your compatriots with your "Fellow Ghanaians" broadcasts and decisive actions during the peak of the COVID-19 menace. You can repeat the dose with speeches supported by shrewd management in these economically trying times.
Act decisively to avoid being told "I told you so" again. I pray you pay heed this time, Mr. President.
I hope to write to you again before you exit the political stage, Deo volente!
Read Full Story