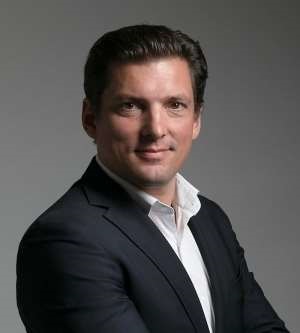 Hugues Mulliez
TELECEL GROUP, led by French business magnate Hugues Mulliez, has opened talks with the government to get approvals for a deal to buy Vodafone Group Plc's operations in Ghana in an all-cash deal.
According to Bloomberg, the company indicated in a statement on Wednesday that it had signed a sales agreement with Vodafone, the British telecommunications giant, which is seeking to refocus on key markets.
The report quoted the company as saying that the deal was yet to receive the greenlight.
It said Hugues Mulliez, who is a shareholder in the Association Familiale Mulliez – owner of French retailers, including Decathlon and Leroy Merlin – will fund the acquisition with Telecel's partners.
"The potential sale of Vodafone Ghana's towers isn't being considered as part of the deal funding," the report noted, adding that "Telecel plans to spend about $500 million in the first three years to expand and refinance Vodafone's network across the country.
Vodafone entered Ghana in 2008, when it paid the government US$900 million for 70% of Ghana Telecommunications Company. The state retains a 30% holding in the business.
BY Ernest Kofi Adu
Read Full Story