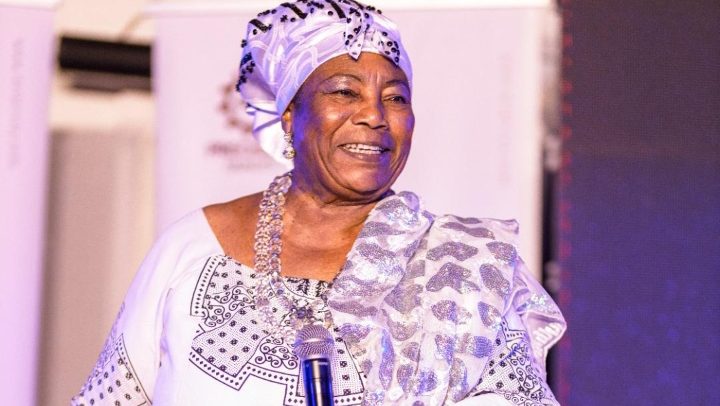 Madam Mercy Naa Afrowa Needjan
Some 372 Small-Medium Enterprises (SMEs) from the Agbogbloshie Timber Market and Makola Markets have benefited from a two-day PrecisionQuality (PQ) edutainment training programme organized by the Design & Technology Institute (DTI).
The drama-cum-educational piece titled 'Joe Sharp' mirrored the lives, work, successes, and failures of master crafts persons, their relationship with customers, and how they can enhance it through the application of PQ principles.
It was a unique way of training informal sector operators who have immense skills and potential but require refinement to churn out quality products and services.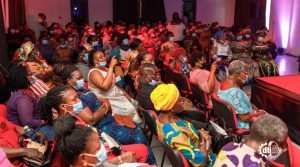 The drama series was to improve the work skills and practices of 5,000 master crafts persons and 1,000 SMEs.
It also formed part of DTI's strategy to work with key stakeholders to enable three million young people, particularly women, to access dignified and fulfilling work opportunities by 2030 using a multiplier approach.
The current drama series-based training is under the 'Transforming youth TVET livelihood for sustainable jobs' project in partnership with the Mastercard Foundation's 'Young Africa Work (YAW) Strategy', which seeks to create 40,000 direct and indirect work opportunities for the youth, especially young women, through TVET in Ghana.
Founder and CEO of DTI, Constance Swaniker, urged the participants to adopt the principles of PQ to develop standardized products and services to remain competitive in the market, especially with the coming into effect of the African Continental Free Trade Area (AfCFTA).
"Africa has become one big market, making it easier for African countries to trade among themselves. Ghanaian businesses can only thrive and grow when goods and services produced meet internationally accepted quality standards. PQ is the guarantee to achieve that," she added.
She tasked the President of the Greater Accra Market Association to ensure that beneficiaries of the training adopt PQ in their work to produce goods and services that meet international standards and to secure high-paying jobs.
Since 2020, DTI has been leading the movement for the adoption of PQ by businesses to address the quality gap among artisans and SMEs and standardize the process of producing goods and services in Ghana to benefit the economy.
The Greater Accra Market Association President, Mercy Naa Afrowa Needjan, commended DTI for the training programme and for choosing the Timber and Makola Markets, which are amongst the busy markets in the country.
She said the market was a place for selling quality products, and customers who patronize them need to be respected by offering them high-quality products and services that meet their needs adding that the training will go a long way to increase the income levels of SMEs and improve their livelihoods.
"Precision Quality is to enhance the operations of SMEs to compete favourably for government contracts, reposition them to be competitive on the continent with the AfCFTA in force, improve our livelihoods and generate revenue for the government," she added.
She urged all participants to be open-minded and accept and adopt PQ techniques in their work to enhance their service delivery and improve their livelihoods.
Topics covered in the drama included mindset change, creating a mission and vision, registering your business, and creating accounts.
Participants expressed their excitement on how the initiative has made it easier for them to understand and appreciate precision and quality and how it affects their income levels and business growth.
They commended DTI for providing a forum to learn about soft skills and how they can use the knowledge to grow their business.
By Jamila Akweley Okertchiri
Read Full Story