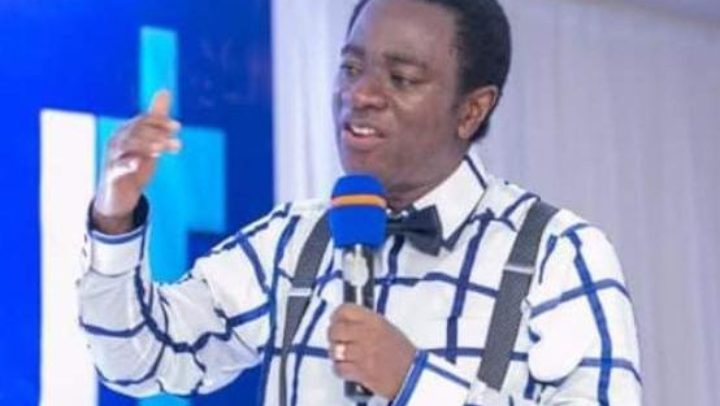 Former General Secretary of Christ Apostolic Church (CAC) Apostle Dr. Emmanuel Kwabena Donkor has entreated the rank and file of the ruling New Patriotic Party to shun disunity, individualism, and parochial interests and rather build a stronger party if they want the country to progress.
According to him, "if the party in power is not united the country will suffer, adding that, "Listen if the men are there and they are not united, they will not give you their brains. The party will suffer and the nation will suffer. They will sit down and watch for somebody to fail so that they take the mantle".
The pastor who appears to physically attack some moles in the NPP, made these statement when he was speaking as a guest preacher at the 30th anniversary Thanksgiving Service of the ruling party at UPSA, Accra on Sunday.
Speaking to the congregation, he said "we have the men without unity among the NPP executives is of no relevance".
He stated emphatically that if President Nana Addo Dankwa Akufo-Addo does not work hard to get unity among his people and the people fail him, it shows that he (President Akufo Addo) has also failed Ghanaians.
"NPP always talk about; we have the men! We have the men!! We have the men!!!. If you have the men without unity, you don't have the mind".
"But if you as the person leading allows someone to fail in the group, the whole group has failed. Maybe you call the wrong person to speak today but it is the truth I am telling you", the CAC pastor boldly proclaimed.
President Akufo-Addo explained that the NPP, based on its strong ideals and core values, had provided national leadership that deals with "difficult phases of our national life that led to an era when the country was declared a heavily indebted poor country (HIPC)".
Currently, he noted, the NPP leadership was steering affairs of the country at a difficult time when the world was dealing with the ravages of the COVID-19 pandemic and the effects of the Russian invasion of Ukraine.
Nevertheless, he assured Ghanaians that the government would continue to provide the needed leadership to effectively steer the country out of the current global and domestic economic challenges.
"We thus celebrate our progress by remaining united and resolute as we continue to prosecute our historic agenda to provide good governance and economic development for our nation," he said.
He entreated members of the party to continue to commit to the protection of God, whose grace and favour were constantly sought.
BY Daniel Bampoe
Read Full Story