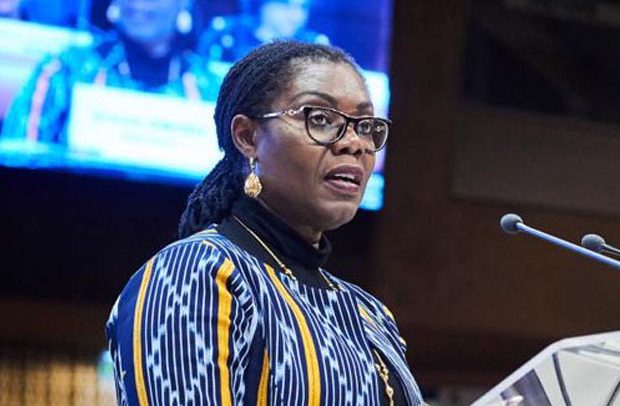 Ursula Owusu-Ekuful
The Ministry of Communications and Digitalisation has, for the second time, extended the deadline for the SIM card re-registration to September 30, 2022.
"The programme will be extended to September 30 to end the anniversary of its commencement, which will give us a full year," the sector minister, Ursula Owusu-Ekuful told the press in Accra yesterday.
She, however, noted that the re-registration programme would be reviewed, indicating that any SIM that has not been registered by end of August 2022 will be barred from receiving certain services, including voice and data services.
"It will also be more expensive to use unregistered SIMs. Kindly do not blame your service provider when you suffer that fate due to your own inaction. To be forewarned is to be forearmed," she said.
The government set March 31 as the deadline for all persons to re-register their SIM cards with their Ghana Cards, but the deadline was extended to July 31, 2022.
The extension was granted to enable over 7.5 million Ghanaians and residents who had not obtained their Ghana Cards at the time to register their SIM and to give enough time to provide modalities for the registration of diplomats and complete processes for rolling out a Self-Service SIM Registration App to facilitate the registration of SIM cards for both residents and Ghanaians living outside the country.
Statistics
Giving the numbers that have registered their SIM as at July 20, 2022, Mrs. Owusu-Ekuful said the total number of Voice SIMs stood at 42,121,921, out of which 25,260,661 representing 60 per cent of the total number have linked their Ghana Card to their SIM cards thus, completing the stage one.
She, however, indicated that some 16,861,260 SIM cards representing 40 per cent have not completed the stage one registration.
Furthermore, only 16,059,350 representing 38 per cent have completed the second stage of the registration exercise.
She explained that 26,062,571 SIM cards representing 62 per cent have not completed the stage two exercise.
Self-Service SIM Registration App
Mrs. Owusu-Ekuful also announced that the Self-Service SIM Registration App will be ready for commercial launch tomorrow, August 2, 2022.
She said the SIM Registration App will be available for download on both android and IOS this week barring any unforeseen circumstances.
"Each registration via the app will be subject to a 5 cedi surcharge," she explained.
For non-resident Ghanaians who do not have the Ghana Card, she said, they can use their passports to complete the process but will be required to update their details with the Ghana Card by December 2022.
She said special provision has been made for members of the diplomatic corps in consultation with the Ministry of Foreign Affairs and Regional Integration.
All visitors to Ghana can also acquire SIMs with their passports.
By Jamila Akweley Okertchiri
Read Full Story