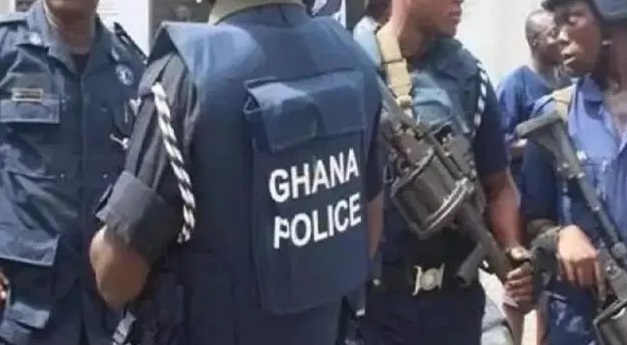 The freshest batch of young police officers to join the ranks of law enforcers in the country has been cautioned against acting unprofessionally.
The CID Chief who spoke during their passing-out ceremony at the National Police Training School could not have rendered any better.
The young men and women have chosen a career in law enforcement at a time in the history of the world when crime has taken on a new garb, complex and devious.
Always evolving, there is no dearth of sophistication for perpetrators of crime. The world, and for that matter our country, requires smart officers who while on top of the job, would be stoic to resist the temptation of 'get rich overnight' attitude of many a young man a lady.
Those who embark upon this pungent path will have their days in the lines of law enforcement counted. They will be cashiered with humiliation.  With a more enlightened public than a few decades ago, coupled with social media, unprofessional conduct is easily detected and disseminated worldwide within the shortest possible time.
The world has even been more globalised than we can imagine. A few days ago, the Nigerian Police Force dismissed an Inspector for taking bribe on a highway and passing unpalatable remarks which was captured by a smart phone and spread. The viral video is trending not only in Nigeria but in Ghana. Acts of unprofessionalism on the part of law enforcement officers should by all means be avoided lest they dent the image of the Ghana Police Service which is today, undergoing a transformation.
We have observed the efforts by the Dr. George Akkufo Dampare-led Police administration to alter the training regime of police recruits in the country. Of course, it is a step in the right direction.
We have always said it that the training manuals of recruits require updating which thankfully, the IGP has ordered, and the products of which novelty  are the recruits who passed out last week in Accra and Pwalugu in the Upper East Region.
Today's police officer should be one who can, for instance, drive, be computer literate, have good communication skills, comprehend basic intelligence gathering and processing, and also the law vis-a-vis human rights not forgetting basic Public Relations.
We charge the Police Administration to especially monitor the new crop of officers to determine how the new training regime is impacting their performance.
Those who are quick to dwell more on the dark side of some law enforcement officers should recognise the great strides being made in transforming the quality of service by personnel.
The police is a microcosm of the Ghanaian society and so  shares the challenges other agencies endure. From NGOs especially, those who claim to assess performances of public servants in the areas of propriety, to politicians, traits of human frailties exist.
Let us all join hands to ensure better policing rather than relishing and trumpeting the negativities which exist in all entities.
Read Full Story