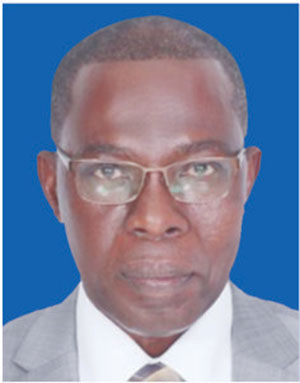 Dr. Isaac Yaw Opoku
MEMBER OF Parliament (MP) for Offinso South, Dr. Isaac Yaw Opoku, has commended the Ghana Cocoa Board (COCOBOD)'s for its pragmatic initiatives which saw Ghana hit an all time high cocoa production record since the crop was introduced into the country.
In a statement delivered on the Floor of Parliament, the MP disclosed that at the close of the 2020/2021 crop season, graded and sealed cocoa beans purchased by COCOBOD stood at 1,045,500 metric tonnes.
According to him, the new achievement broke the 10-year-old record of 1,024,526 metric tonnes achieved in the 2010/2011 crop year.
"Interestingly, it was the crop year that had serious global challenges including the adverse impact of the Covd-19 pandemic and the global financial meltdown," Dr. Opoku said.
He noted that it was the "toil and immense sacrifices" of COCOBOD, cocoa farmers and other stakeholders that made "this historic feat possible," saying, "They deserve high commendation."
"Mr. Speaker, history tells us that the first recorded export of cocoa beans from Ghana was in 1891 and a total of 36.3 tonnes was exported," he noted.
The MP asserted that Ghana became the world's leading producer of cocoa in 1910 and for 66 years (1910-1977), Ghana remained the world's leading producer of cocoa with production reaching an all-time peak of 580,869 tonnes in 1964/1965 and market share ranging from 30% to 40%.
"Thereafter, production started to decline and reached the lowest level of 158,956 tonnes in 1983/1984 which constituted just 9% of the world's production," he stated.
Dr. Opoku said the mass spraying in the 2000/2001 crop season to control notorious cocoa diseases and pests and secondly the high-technology programme in 2003/2004 to improve the soil fertility in cocoa farms also played part.
He indicated that unfortunately, production started declining once again from 2011/2012 crop season mainly because of the devastating effect of the Cocoa Swollen Shoot Virus Disease (CSSVD), over aged and unproductive farms, illegal mining, smuggling and the decline in population of the insects (Forcipomyia species) responsible for the natural pollination of cocoa.
"Between 2011/2012 and 2019/2020 seasons, production dropped from over 1,000,000 metric tonnes to an average of 842,478 metric tonnes annually."
The NPP MP encouraged all the stakeholders to continue to work hard to sustain the new level of productivity.
By Ernest Kofi Adu, Parliament House
Read Full Story