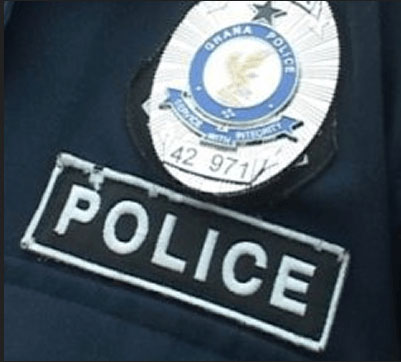 Any form of assault on our security agents by whosoever in this country should be viewed as an attack on our sovereignty.
We as well as other well-meaning Ghanaians take serious exception to the attack on some police officers by some of our compatriots.
Our sovereignty as a country where the rule of law works without inhibitions and selectiveness will be threatened when we allow pockets of attacks on public officers to persist.
The report about such an attack by a popular or notorious compatriot of ours a few days ago should be dealt with according to the dictates of the law.
Nobody should be allowed to interfere with police investigations into the matter.
Our country is a functioning one and not a failed state where traits of the animal kingdom are allowed to persist without checks.
In yet another instance last Saturday in Accra's Pig Farm suburb, bloodshed was averted when an armed police officer was assaulted by two persons.
The cop had responded to an SOS after the Municipal Chief Executive for the Ayawaso North Municipal Assembly, Aminu Mohammed Zakari was assaulted  by two young men aged, 28 and 29.
The MCE was acting upon the instruction of the Greater Accra Regional Minister, Henry Quartey to go and stop some persons from damaging an expensive asphalted road in the Pig Farm area as they were applying concrete on it under darkness.
This level of indiscipline is gaining ascendency in some parts of the country. Just why would two young men take indiscipline to this level by assaulting both the MCE and the police officer who was armed?
Indeed the armed cop could have fired his attackers which could have resulted in fatalities.
The regional minister's commendation of Inspector Thomas Aho for using his discretion well and avoided pulling the trigger under the circumstances was in order.
The law we demand should be allowed to work in the case of the two young men whose indiscipline should be dealt with so that other unruly persons would learn from it.
A society where discipline is thrown to the dogs will not survive and would definitely collapse. The failed states in some parts of the country are living testimonies of this fact.
The regional minister said his visit to the Kotobabi Police Station was a morale booster to law enforcement officers, he being the Chairman of the Greater Accra Regional Security Council vowing not to show indifference when security personnel come under the attack of unruly persons in society.
The two instances of assault should be dealt with no matter whose ox is gored.
Read Full Story