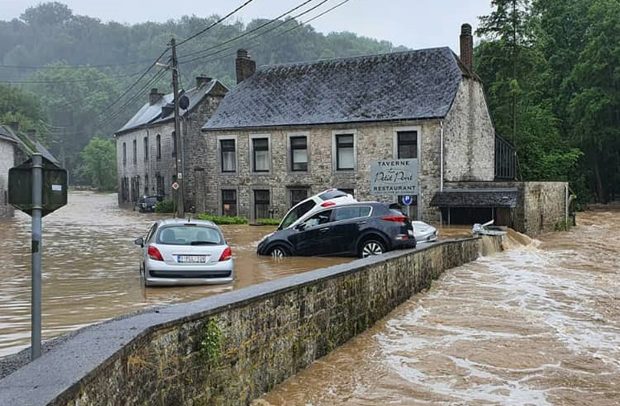 Some 80 people have reportedly lost their lives due to flood in Germany.
Hundreds of people remain unaccounted for, according to local media reports.
The flood is considered the worst for Germany in decades.
Reports say rainfall in western Europe caused rivers to burst their banks, devastating the region.
Aside Germany, Belgium has reportedly recorded 12 deaths due to the rainfall.
Reports say political leaders have blamed the flood on climate change.
The worst-hit states in Germany include Rhineland-Palatinate and North Rhine-Westphalia.
???? La crue de la Vesdre atteint une ampleur dramatique à Verviers dans l'est de la Belgique ce matin ! Certaines rues sont noyées sous près de 2 mètres d'eau ! (© Katia Bogaert) pic.twitter.com/yDGNgflP1y

— Météo Express (@MeteoExpress) July 15, 2021
By Melvin Tarlue
Read Full Story