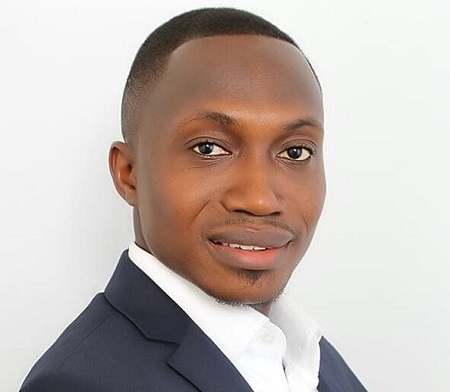 Joseph Acheampong

The police in Sowutoum in Accra have arrested one person who allegedly connived with others to defraud members of the Christ Pentecostal Church at Kwashieman in Accra.
The suspect, Joseph Acheampong, according to police reports, allegedly collected about GH¢200,000 as savings from the church members under the pretext of investing the funds into a small micro finance company established in the name of the church but ended up squandering the cash.
Acheampong was arrested when members of the church made a complaint about his activities to the Sowutoum Police.
He's currently on police enquiry bail awaiting trial.
The suspect allegedly took advantage of the popularity of the church and its founder Apostle Daniel Obeng to form the dubious micro finance scheme to swindle the depositors.
According to sources, Acheampong made the members believe that the supposed micro finance scheme was being run by the church.
Three of the church members, who claim to be victims of the said church scam, narrated to DAILY GUIDE that they have lost close to GH¢40,000 in the said dubious scheme.
According to one of them, who claim to have lost GH¢12,000, about two year ago, an announcement was made in church by the Apostle Daniel Obeng, founder and leader of the church, for members to invest in the company.
The members, who invested their monies in the fund, were eligible for loans as well as interest on their savings and based on that the church members contributed massively to the fund for close to two years.
The police said early this year, some of the church members applied for a portion of their money, but could not get the cash and that compelled others to go for theirs.
"It was at this point that we realised that we have been duped. We reported the matter to the Sowutoum Police," one of the complainants said.
The police estimate that about 200 members of the church have been duped by Acheampong and his accomplices.
The Sowutoum District Police Commander Superintendent Keane Afari told the paper that the police received a formal complaint from four of the church members, saying "we invited the parties involved including the head pastor of the church for questioning."
He said the matter is being investigated and that all those involved would be made to face the full rigours of the law.
(Lindatenyah@gmail.com)
By Linda Tenyah-Ayettey
Read Full Story