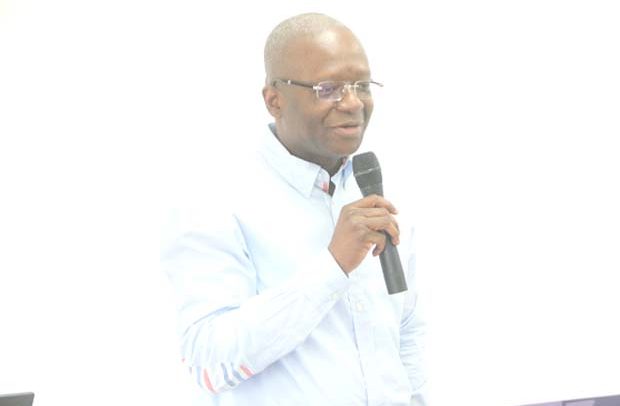 Ben Hassan Ouattara
Managing Director of Vivo Energy Ghana, Ben Hassan Ouattara, has stated that women make great leaders and should be encouraged to aspire to the top.
"Leadership requires a lot of hard work, continuous learning, passion and sacrifices to sail through the challenges. Women, especially young people, should be willing to move from their comfort zones in rising to the top. It is the wish of many companies to have women in management positions because they make great leaders," he said.
Mr. Ouattara further advised women to own their growth through self-development to develop a business mindset in order to unleash their full potential.
This was made known during a staff event to mark the annual International Women's Day in Accra.
All over the world, International Women's Day is celebrated on 8th March to showcase commitment to women's equality, launch new initiatives and action, celebrate women's achievements, raise awareness, highlight gender parity gains and more.
The theme for the year is #BalanceforBetter, with a call-to-action to drive gender balance across the world.
The day is celebrated and supported globally by industry, governments, educational institutions, community groups, professional associations, women's networks, charities and non-profit bodies, the media, among others.
In Vivo Energy Ghana, the female workforce, including selected staff from Shell service stations, were taken through series of leadership presentations and role-plays to instil a sense of leadership and inspire them to greater heights.
Human Resources Manager of Vivo Energy Ghana, Mercy Amoah, called on the participants to constantly learn, explore creative and innovative solutions to business challenges and display a strong sense of business curiosity as one of the key leadership requirements in Vivo Energy Ghana.
"Rising to the top demands focus and discipline of self to execute all assigned tasks flawlessly," she said.
A lubricants bay service support team member from Airport City Shell, Abigail Koki, who joined the session, expressed appreciation to Vivo Energy Ghana for extending an invitation to retail forecourt staff for the celebration.
Expressing her excitement in a male dominated work, she said "working in the lubes bay is one of the most challenging tasks for everyone, especially women. Initially I was scared and uncomfortable because it is a male dominated field but my manager inspired me to take the challenge and I have never regretted accepting the role."
Read Full Story